skin care
Best methods on how to use glycerin on face at night
Glycerin is quite an excellent oil-free moisturizer with hydrating effects. it is best to follow the best practices on how to use glycerin on face at night being that glycerin is thick and might attract dust which unfortunately can cause pimples or acne to spring up. So, If you apply glycerin at night before you sleep, there is a very low probability of dust settling on your face while you sleep. It can be diluted with water, lemon juice, or a little rose water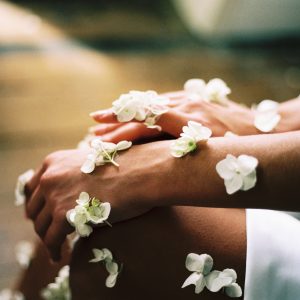 The use of glycerin is great for oily and acne-prone skin, soothes existing acne while also preventing it from spreading further, it also helps prevent clogged pores while soothing existing acne which counters the fact that glycerin is only used for skin whitening.
How to use glycerin on face at night as a moisturizer
Using glycerin on your face at night keeps premature aging at bay
Mix 2 tablespoons of lemon juice with 200ml of glycerin
Transfer the mixture to a glass bottle
Apply the mix on your face in small circular motions before bedtime
it is highly recommended to use spoya moisturising skin glowing smoothening lightening rose water to dilute your glycerin. If you are also looking for a highly rated glycerin product brand you can try roushin gylcerin oil skin.
How to use glycerin at night as a cleanser
Mix 1 tablespoon of glycerin with 3 teaspoons of milk
Mix and stir well
Apply the mix on the face and leave overnight
Wash off in the morning
How to use glycerin at night as a Toner
Mix half cup of rose water and a fourth cup of glycerin
Add to a bottle
Apply with cotton wool all over your face before bed
Is it safe to use Glycerin for skin whitening?
Yes, glycerin can also be safely used for skin whitening,  but you have to be sure to do a patch test first and also use sunscreen.
Using glycerin in combination with other products such as lemon and rose water may help revive dull, dry skin, and brighten or soften your skin for easier exfoliation.
These ingredients work well together because glycerin provides hydration and moisture, while rose water acts as an astringent It not only cleanses but also tightens your pores and tones your skin.
How to make your own glycerin serum for skin lightening
Combine 5 drops of pure glycerin with the juice of 1 lemon and 20ml  of rose water.
Pour the mixture into a small bottle or a spray bottle.
Apply the liquid to your face daily, using your finger or a cotton swab, or apply it as a mist for a healthy glow after applying makeup.
Can I apply glycerin directly on face?
Yes, glycerin is safe to use on the face. It is widely used in several facial creams and cleansers. However, glycerin easily attracts and absorbs moisture, dust and pollution, which can cause irritation to some people. This is why this guide on how to use glycerin on face at night is very important, using it at night in your bedroom will remove the factors of dust and pollution.
What happens if we apply glycerin to face overnight?
You can use glycerin as a moisturizer but keep in mind that If you are using glycerin in its purest form, it would be wiser to apply it and wash it off after 15-20 minutes as leaving it on overnight will dry your skin and age it faster in the long run
How can I use glycerin to glow my face?
You can use glycerin to glow your face as:
Moisturiser
Toner
Cleanser
Skin lightener
Does glycerin lighten skin?
Yes it can Brighten up the skin by combining it with lemon and rose water
In all Glycerin is great for the skin as it acts as a humectant, which is a substance that allows the skin to retain moisture. It can increase skin hydration, relieve dryness, and refresh the skin's surface. It's also an emollient, which means it can soften skin