Description
Face and body Skin care Help to stop the Appearance of
7xwhitening
Fine lines & wrinkles
Uneven skin tone
Clears Dark Spots
Sunburn
Aging Skin
Repair Damaged skin
100% Pure Organic.
Description
Moroccan Argan Essential oil 6in1 Vitamin C whitening and glow oil 300ml
Face and body SPF 41 7days whitening Body corrector oil vitamin C all you can review mood and stress and improve insomnia caused by anxiety. It has whitening moisturizer and anti-aging effects on the proliferation and anti oxide of Hyaluronic acid. Help to improve the fine lines and wrinkles, dark spots, even skin tone, aging skin tone sunburn.
Ingredients
Vitamin C oil, lemon oil, orange oil, vitamin E oil.
Usage
After cleansing apply proper amount onto the palm of your hand and apply into the face, neck back hands and feet for a shooting massage until the skin is observed.
Anti pimples
Anti stretch marks
Anti ageing
Anti wrinkle
Anti blemish
Ingredients
Papaya extract
Filipino powder & solution
Fenugreek seed
Black cunning seed
Almond oil
Alpha Arbutin
Glutathione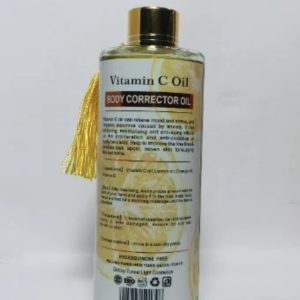 https://skinglowhaven.com/product/moroccan-argan-gold-super-whitening-lotion-spf30-all-natural-ingredients-300ml/
https://skinglowhaven.com/product/clarins-chemistry-ultra-white-advanced-skin-lightening-lotion-serum-2pcs-set/